I was tagged by the lovely Molly @ Silver Button Books to take part in the Mid-Year Freak Out Book Tag! This tag is so much fun and such a great way to figure out where you stand on your goals since the year IS half-over.

BEST BOOK YOU'VE READ THIS YEAR?
That's a hard one because I read so much variety! I can't choose just one, but two is doable.
I really loved the Legend series by Marie Lu and Talking as Fast as I Can by Lauren Graham. They're so different so I really can't choose between the two, but they are both really well written and fun to read!
BEST SEQUEL YOU'VE READ IN 2018?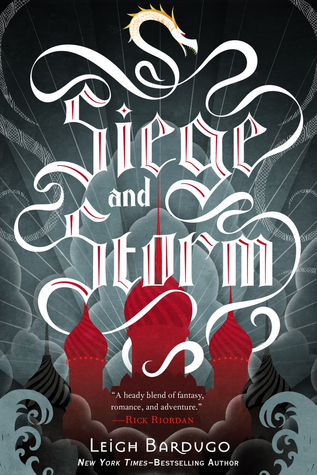 Again, it's hard to decide. I don't want to be too repetitive by saying the second book in the Legend series, Prodigy, but I really, really liked the series. I also really loved Siege and Storm, the second book in the Grishaverse series by Leigh Bardugo.
NEW RELEASE YOU HAVEN'T READ YET BUT WANT TO?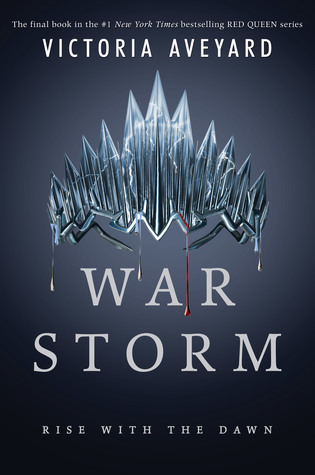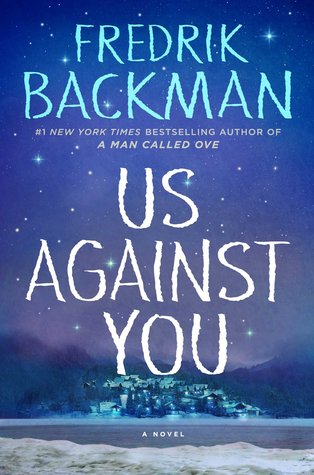 Oh boy!! My TBR list has been suffering really bad this summer. I keep getting lucky enough to check out new books from the library, but then I suck at getting to them. Currently, I have War Storm by Victoria Aveyard and Us Against You by Fredrick Backman from the library, but I haven't read them, yet.
MOST ANTICIPATED RELEASE FOR THE SECOND HALF OF THE YEAR?
I suck at choosing just one book. So here are two more. Shari Lapena has a new book coming out August 7th called An Unwanted Guest. I really enjoyed Lapena's The Couple Next Door and A Stranger in the House, so I think this book will be a great read to cozy up with as fall hits. Additionally, the second book in Marie Lu's Warcross series, Wildcard, will be coming out in September.
BIGGEST DISAPPOINTMENT?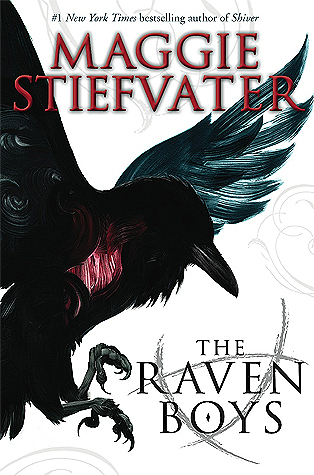 I liked the Shiver series by Maggie Stiefvater when I read it in high school and. as I entered the blogging world, Stiefvater's name keeps coming up. However, I could no get into The Raven Cycle series. I tried, I read the first two books, but I just didn't like the books. I still can't decide what it was – the characters, the story, the writing – I just know that I had absolutely no desire to continue reading the books.
BIGGEST SURPRISE?
Depends on what you mean by surprise. Biggest surprise as in "you'll never see that coming!"?  I would have to say Not Like Everyone Else by Jennifer Leigh. Biggest surprise as in "that was way better than I thought it would be"? The One and Only Ivan by Katherine Applegate.
FAVORITE NEW TO YOU OR DEBUT AUTHOR?
Tomi Adeyemi. I love love LOVED Children of Blood and Bone and I am realy excited to continue reading this series. The writing is so powerful and the story important that I can't imagine anyone not loving her.
NEWEST FICTIONAL CRUSH?
I'm not sure that I have one… I guess maybe Day from the Legend series or Cartier from The Queen's Rising by Rebecca Ross?
NEWEST FAVORITE CHARACTER?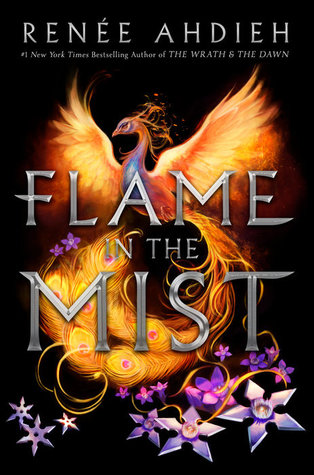 I absolutely adored Mariko in Flame in the Mist by Renee Ahdieh (my review here). In terrible circumstances, Mariko picks herself up and, rather than relying on a man for help (like some heroines), she learns how to fight and infiltrates the Black Clan. I love her as a character because she is so strong and powerful and Ahdieh .
BOOK THAT MADE YOU CRY?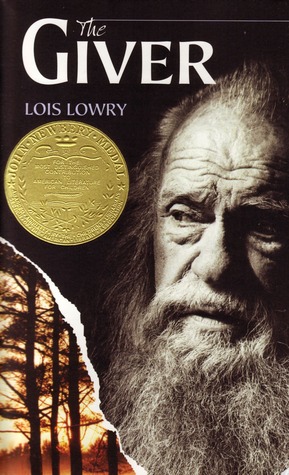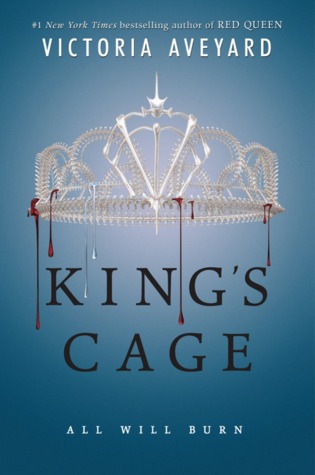 I haven't read many tear-jerking books this year (which is okay after the Me Before You incident at the gym a couple years ago). I did cry at the end of The Giver by Lois Lowry. I still don't know if it was happy crying or sad crying, but it was definitely there. I also cried at the end of King's Cage by Victoria Aveyard. Honestly, I'm ready for all the drama of this series to be over, but I really really can't stand where the end of this book left us. Those were angry tears.
BOOK THAT MADE YOU HAPPY?
The cute romance of Simon vs. The Homo Sapiens Agneda made my giddy with butterflies. It was such c ute and perfect ending to such an important story. Both Amy Poehler's Yes Please and Lauren Graham's Talking as Fast as I Can memoirs made me laugh out loud as I as listening to them. I've really enjoyed many of the books I read this year, so far, but these three truly made em happy 🙂
FAVORITE BOOK-TO-FILM ADAPTATION?
I think I've only watched The Help and Cold Mountian this year. I haven't read Cold Mountain, so I don't know if I can say that I like it as an adaptation. But I really love The Help, I can watch that movie and reread that book any day of the week.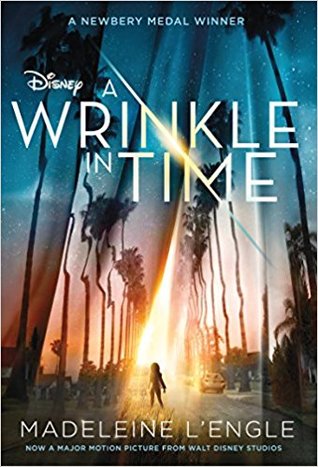 Because I'm not very caught up on the book-to-film adaptation watching, I thought I'd add "book to film adaptations I am really excited for" to my mid-year freak out. I LOVED Simon vs. The Homo Sapien's Agenda by Becky Albertalli (my review here), and I'm really looking forward to the movie, Love, Simon. I also read A Wrinkle in Time by Madeline L'Engle this spring and I would really love to see the movie. My mom and little sister read it also, so I'm waiting to watch it with them 🙂 I haven't read Where'd You Go Bernadette by Maria Semple, yet, but it is on my summer 2018 reading list. The movie came out in May and I really would like to see it soon! And last, but definitely not least, I cannot wait for The Guernsey Literary and Potatoe Peel Pie Society to come out as a film. I read this book a few summers ago and still vividly remember it as a favorite for me (I even put it on my summer reading list, again!).
FAVORITE POST YOU HAVE DONE THIS YEAR?
Either Just Read July + 5 Essential Tips for Reading More Books OR My 12 Most Anticipated Books This Summer. Both these posts were a ton of fun to write and I loved how they turned out. It helps that the pictures were so beautiful thanks to Unsplash 🙂
MOST BEAUTIFUL BOOK YOU'VE BOUGHT THIS YEAR?
Funny story… I'm supposed to be on a book buying hiatus until I finish graduate school. Don't worry, I've still bought books. BUT if my husband asks, you didn't see anything. I really love the simple elegance of The Signature of All Things by Elizabeth Gilbert but I also enjoy the light-hearty summery feel of The Color Project by Sierra Abrams.
WHAT BOOKS DO YOU NEED TO READ BY THE END OF THE YEAR?
ALL OF THEM! Haha — but seriously. I want to double my reading goal of 30 books, so I need to read at least 28 more books. Here, I would like to refer you to my challenges page. I need to read 8 more books for my Just Read July challenge, different types of books for my 30 books challenge (I need to branch out more), and I would like to check off at least 5 books from my Owned but Unread list.
---
And there you have it! My mid-year freak out from 2018. I've read some really amazing books, but I definitely have a ways to go before I reach all my goals! Thank you, again, Molly for the tag this has been so fun to do! I know it's getting a little past the "mid-year" mark, but I would like to nominate:
It's alread half-way through July, so if you want to do it, GET IT DONE!