It's Wednesday and you know what that means!! Another WWW Wednesday 🙂 WWW Wednesday is a meme currently hosted by Sam @ Taking on a World of Words and it's a great way to catch up with the community to discuss what we're reading. And the concept is pretty simple.
All you have to do to enter is answer the three questions below:
What are you currently reading?
What did you recently finish reading?
What do you think you'll read next?
Currently Reading
Lab Girl by Hope Jahren — Yep… Still working on this one. That's all I have to say. It's short, but I'm being slow. I think audiobooks of memoirs are much more my style than actually reading someone else's story.
A Reaper at the Gates by Sabaa Tahir — I really want to be 1000% immersed in this book, I loved the first two, but it's just been so long and I don't have the other two books at my apartment… Struggling.
I am all over the place with picking up the "next book", so in addition to these, I've also read the first few chapters of the 100-Year-Old Man Who Climbed Out the Window and Walked Away, Outlander, Love and Gelato, Us Against You, and Wicked City. If I could just focus…
Just Finished
Yes Please by Amy Poehler — 4 stars! This was a really amazing read. Amy Poehler is so funny and her book brings out her personality really well. I loved everything she said and the way she said it was probably the best part. I am really looking forward to its review because you NEED to hear about it!
Not Like Everyone Else by Jennifer Leigh — 4 stars! I loved this creepy read! There were so many amazing elements in this book that made the pages just fly by! I can't wait to read more work by Ms. Leigh. (You can check out my full review here)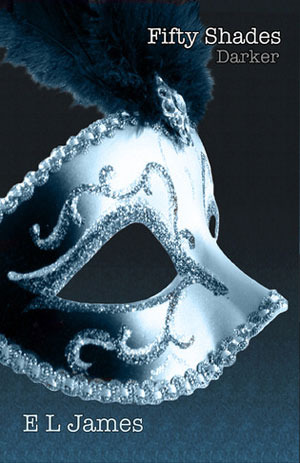 Fifty Shades of Grey, Fifty Shades Darker, and Fifty Shades Freed by E. L. James — 4  stars. I am a very introverted person. And this genre is a little out of my league. I liked it,  but I will not be writing a full review on it.
Reading Next
No idea. I am completely open to suggestion here. I have just been all over the place as fast as mood reading goes. I can't seem to focus on any one genre or book for long. I could really use a book that will make me fall in love with reading again.
---
Let's Talk! What are you currently reading? What have you recently finished reading? What are you reading next? Have you read any of the books on this list?
I would love to hear from you!