Today is a great day! This is the 100th blog post on Molly's Madness and how fitting is it that it's one where I get to join an amazing community of book bloggers and share my WWW Wednesday.
WWW Wednesday is a meme currently hosted by Sam @ Taking on a World of Words and it's a great way to catch readers and other bloggers up on what you've been reading. And the concept is pretty simple.
All you have to do to enter is answer the three questions below:
What are you currently reading?
What did you recently finish reading?
What do you think you'll read next?
This is an odd point in my reading. As I just started my Just Read July challenge, I'm reading so many books that it's hard to stay focused. It doesn't help that the 4th of July was super busy for us and I am already a slow reader. BUT it is what it is and I pinky promise that I AM reading, so here's where I'm at:
Currently Reading
Yes Please by Amy Poehler — Over halfway through this audiobook and I am loving it. Amy Poehler is funny and honest, I can't imagine anyone not enjoying this book 🙂
Lab Girl by Hope Jahren — Again, over halfway. I am really loving hearing about another female scientist and how she got to where she is today.
A Reaper at the Gates by Sabaa Tahir — Just started because I bought it last week, but I am sooo excited about this one. It was one of my most anticipated books of summer 2018.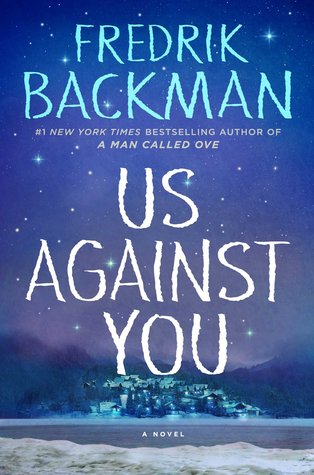 Us Against You by Fredrick Backman — Another one of my most anticipated books of summer 2018. About the same page number as A Reaper at the Gates, but very different as far as storylines go.
Just Finished
Frindle by Andrew Clements — Super cute middle grade book. The first book I read for my JRJ challenge and it crosses off one of my 30 books for this year (a genre I don't normally read). I pushed through it in a single day and am super glad I read it!
I know I haven't finished much since my last WWW Wednesday post :(, but I'm sure this will be full up next time!
Reading Next
Boy do I struggle with this section… I have so many books on my TBR and I can intend to read them all I want, but it really depends on my mood (ugh, this again!). I like lists, though so it's worth a try.
Eleanor Oliphant is Completely Fine by Gail Honeyman — This one carried over from my last WWW Wednesday post because I haven't gotten to it, yet. It looks absolutley adorable and I've heard only good things!
A Walk in the Woods by Bill Bryson — Like Wild, but better I've heard. And on a different coast, so that's neat. I am all for hiking and any way I can learn more about it. (Did you know it takes years for a trail to be established?!)
What have you been reading? What are you currently reading? What are you reading next? Any suggestions for me?